A community issued by the meeting of the European representative of the Kurdish National Council in Syria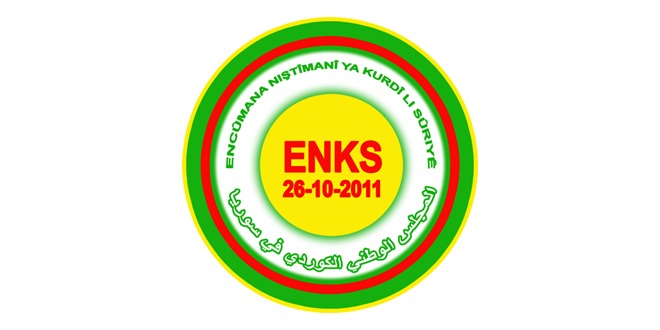 The representative of Europe for the Kurdish National Council held its regular meetings on 28.04.2019 in Bochum ,Germany.They beginn with a silence minute for the sake of souls of the kurdish martyrs of Kurdistan and of the revolution of Syria .Then they debate on several political , organizational topics and the ways to activate and develop the role of National Council and in Europe just to serve the cause of our Kurdish people , they took some decisions that would improve its performance and activate the role of these meetings to communicate with cultural and social elites and personalities and their roles ; In the success of the revival of the national events , especially the Nowroz Feast in order to communicate with the establishment of more political and public activities to serve the cause of our Kurdish people and then they discussed the political situation and estimated the meetings of the Kurdish National Council ; with the influencing of the international parties on Syrian arena and the safety area to be established in the east of the Euphrates to be internationally sponsored to achieve security and stability , the formation of a unified administration and a joint security force and Peshmerga has an active role in this force .
The meeting also stopped the violations committed by the armed groups against our kurdish people in Afrin from arbitrary ,kidnappings and arrests ,changing demographic , and demanding the international community to intervene to prevent these violations and to bring out these groups , ensure the return their children and their hand over the administration to the people of Afrin. The meeting also condemned these armed groups to prevent the kurdish people from celebrating of Nowruz National Day in Afrin ,expressing the hatred of these groups for kurds and their cultural and national heritage.
Representative of Europe to the Kudish National Council in Syria .
Bochum /Germany ,28.04.2019